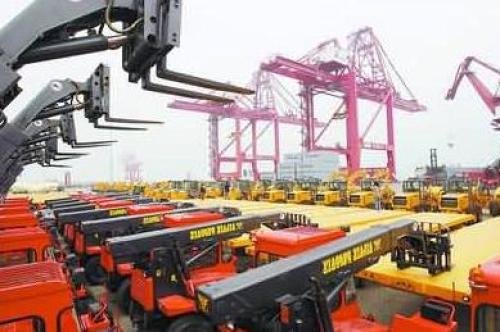 In the field of machinery exports, export companies believe that first of all, there must be a clear product positioning and market positioning, and at the same time, they should develop their own brands steadily, and leap-forward development is not feasible. In addition, stronger professionalism allows innovative products to be competitive in price.

The 115th session of the Canton Fair machinery export enterprises exhibition area, crowded, bustling. Especially in the large-scale machinery and equipment exhibition area, the roar of the on-site machinery operation feels to be in a huge production workshop.

Clear positioning

"There are a lot of merchants who come to our booth to inquire, and we hope that we can maintain the sales volume of the previous session." Overseas sales specialists of Wuxi's Kaipu Power Machinery Co., Ltd. told the International Business Daily that for the small and medium-sized generator sets, foreign brands have already Give up the competition.

"Our export sales of generator sets below 75KW are ranked first in the country, and our products target high-end customer groups." According to the sales specialist, one of the features of power machinery at present is the provision of customized services. "Generators like 3MW are not widely used. We will customize according to the needs of the guests, and we will also customize the security signs according to the requirements of the market."

KIPOR is still pushing engineering equipment compared to the very mature generators on the market. Wu Jun, Sales Manager of Wuxi Kaipu Machinery Co., Ltd., told the International Business Daily: "Our market is relatively niche, but our positioning is very clear. It is small construction machinery and agricultural machinery."

Also very clear about its own market positioning is Shandong Weida Heavy Industries Co., Ltd. "In the field of CNC machine tools, we have a huge gap in technology between Germany and the United States and other developed countries. The overseas market is focused on flexible machine tools. Like human hands, we can do fine processing. We cannot do this in this respect. "Liu Xin, deputy general manager of Shandong Weida, said in an interview with the International Business Daily.

"But not to say that developed markets are mature, we have no chance. For example, some countries in South America are still blank in the field of machinery manufacturing. This is what we need to develop; there are some demands from home-style workshops, and many foreigners have DIY hobbies. In this way, our small machine tools have also been sold." Liu Xin said that the development of China's machine tool manufacturing industry must go one step ahead, steadily cultivate and cultivate their own brands, not leaps and bounds.

Be professional

As a small-scale machinery exporter, the development speed of the New Territories pump industry has been noticeable in recent years. "Our quality positioning is 'the best water pump from China'." Xu Danhong, manager of the foreign trade department of the New Territories Pump Industry, told the International Business Daily.

Xu Danhong told reporters that more than 90% of the consultants who came to their booth this year are old customers. Most of them are seeking newer and more competitive products. "Our products with independent innovation have always been very competitive in price. We have a full range of products and manufacturing expertise. From product research and development to quality control to production, we are stronger in our professionalism," said Xu Danhong.

Xu Danhong said that the New Territories has now undergone a "differentiated reproduction transition" from the extensive type to the sub-market in terms of exports, and has a professional team at every stage of product export. "We have the strength to do brand promotion, provide one-stop service for customers, guide sales, and train on technology. In terms of customer selection, we must find dealers with similar positioning in the New Territories. Powerful and professional is not purely a buying and selling relationship." Xu Danhong stated that it is very important to select professional dealers because the aftermarket quality of overseas markets will directly affect consumer recognition of the brand. "With professional dealers, after-sales problems can be better resolved, and our products will have a higher degree of recognition in the market." Xu Danhong has repeatedly stressed that professionalism is the main reason that the company's churn is low for more than 10 years. the reason.
Amrta air handling unit with colorful steel and galvanized panel as its interior and exterior panel. Inner stuff is the high density polyurethane foam. Case thickness 25mm or 50mm to strength the unit and avoid air leakage.
Advanced Internal Equipment
1.Direct Driven and No Volute Frequency Conversion Fan Using authoritative certificate and high efficient no volute frequency conversion fan with high transfer efficiency, no belt wear and stable operation. Meanwhile, the no volute fan is open-type structure and convenient to maintenance and clean, especially applied to the clear room.
2.Naked Tube Heater. The heat exchang pipe of the heater is made of stainless steel, smooth surface, without spiral fin, preventing accumulation of dust and breeding of bacteria.
3.Flexible and high-efficient antibacterial heat exchanger. The heat exchanger is designed by special computer auxiliary software, whose performance strictly meets the requirement of national standard of clean room. Hydrophilic aluminum fin or copper fin is applied, thus avoiding the air through the coil to take the condensing water covering on the surface of coil away. Meanwhile it also can prevent the breeding of bacteria.
4.Steam-type Humidifier. The unit uses electrode and dry steam to humidify, avoiding the humidified circumstance to keep from the breeding of bacteria.
5.High quality filter. The unit can use various filters with different degrees to meet customer's requirements, thus optimizing its performance.
6.Optimized Design. Fan placed in the front make sure the unit is under positive pressure to prevent the outside air from leaking, which will pollute the clear air in the unit. And the condensate water can be drained because of positive pressure.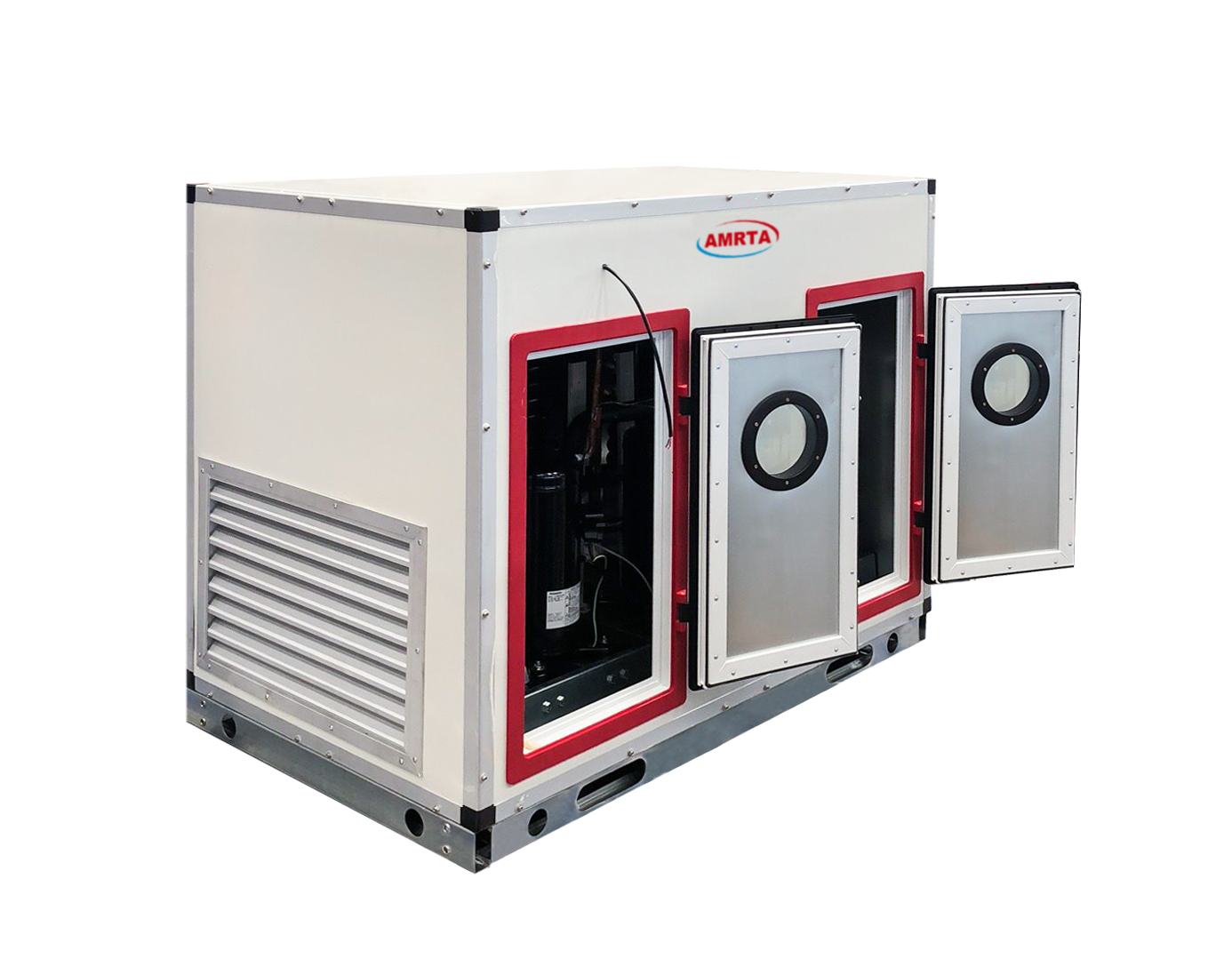 DX Type Air Handling Unit
DX Type Air Handling Unit,DX type Modular Air Handling Unit,Special Air Handling Unit,Hygiene Grade Air Handling Unit
Jinan Amrta Air Conditioning Co.,Ltd , http://www.waterchiller.pl